I took on the summer blog party challenge from Hönan. The page was supposed to have a focus on flowers and I choose midsummer as a theme. At least two different patterned papers are here in the form of cut out flowers.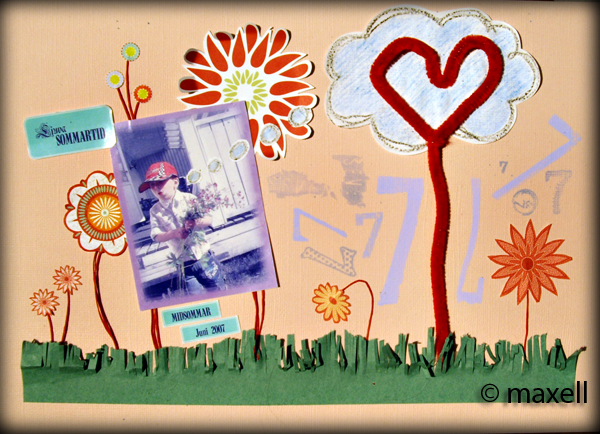 I added stems in form of floss and also a somewhat different flower which goes into the theme. The story goes that if you pick seven (explaining all the stamped sevens on the page) different flowers and put theme under your pillow on midsummer night, you are supposed to dream (the thought bubble) about the love of your life. The somewhat strange pink background color is chosen to represent these thoughts or hopes of dreaming of loved ones...
Also note that I made a CASE of the grass on this LO which I made some weeks ago.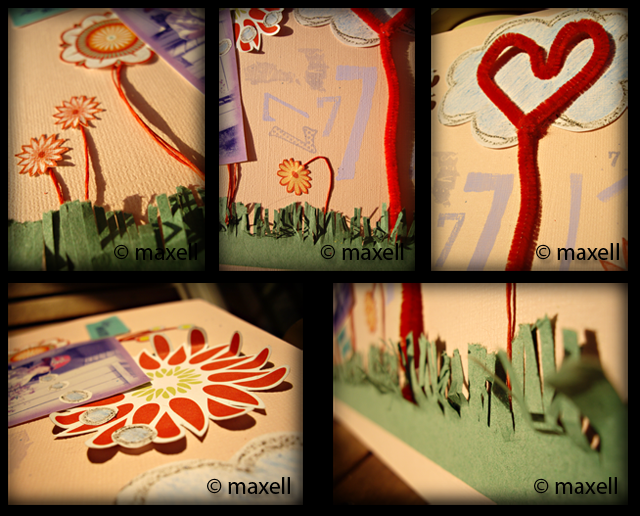 The page contains the only photo I managed to take on midsummer last year where he holds some flowers... And yes, he had caught a terrible cold then with cough and everything.