Yes, most people get happy by the sun, the light and the heat during summer. This is a page about that happy special feeling which only occurs during summertime. Just look at that smile... Summer is happiness!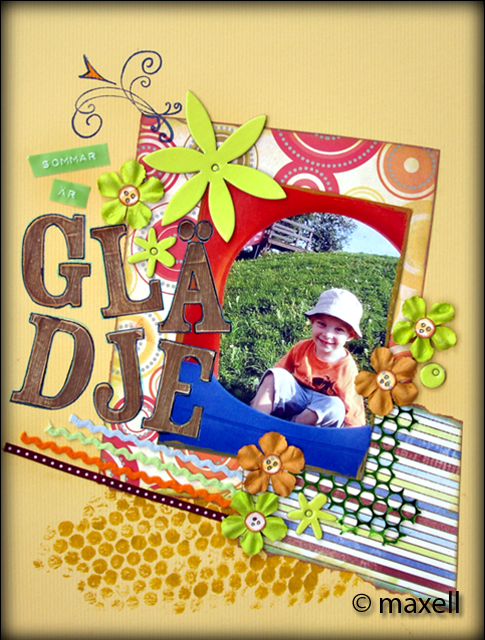 I chose to stamp with bubble wrap on this page to match with the punchinella and also contrast with the striped summery paper from 7Gypsies and the straight ribbons and ric racs.
:) And notice the overload of flowers on this page... that is an overload for me. But... both the prima flowers and the Swapp chipboard flowers are really nice ones that also are easy to work with.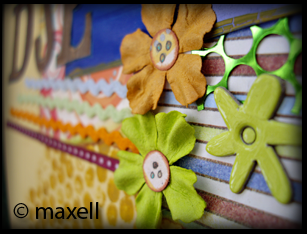 Material from
Hobbyhuset
Paper
: Abbeville by 7Gypsies, Radiant - Silver Lining by We R Memory Keepers (front and back)

Clear Stamps
: 'In my dreams' - Ink by Steph

Decorations
: Flowers - Prima, Alpha stickers Remarks Hickory Brown- American Crafts, Chipboard Glossy Flowers Kiwi - Heidi Swapp