This is a very easy technique. You are familiar with Doodlebug's paper posies?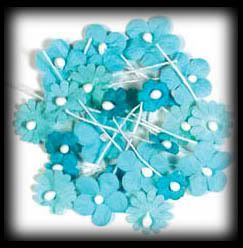 They come in different colors, but not all. Flowers are not a favourite decoration for me, but I use them. Sometimes. :) One day I was to scrap a photo of little him picking up a flower during his first spring in life. You couldn't really see the flower in his hand on the photo so... what to do?

Of course. Place a flower in his hand. With stem and all. But... the only paper posies I had was in the wrong color. I looked at those small - almost tiny - prima flowers and... I took a short piece of some kind of jute or paper yarn. Threaded it through the Prima flower and tied a knot on the front. And guess what, I had just made my own paper posies in a matching color.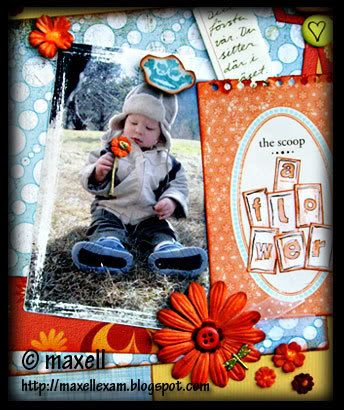 So next time you feel that you don't have access to the color you want of that flower. Make your own. And... for the win-win that will increase our scrapping knowledge,

please comment to this specific posting by giving a link to whatever you have created or do create from the theme in question.