I received three contributions to the midsummer challenge.
Two was inspired by this picture.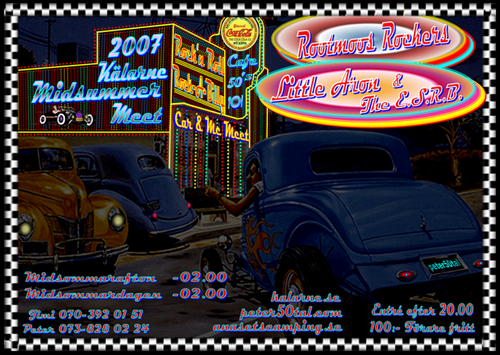 Samara
was inspired by the genuine "raggar" theme that is present in this picture and found out how she should scrap a picture she didn't really know what to do with before. A really nice combination of colors and - not to say - stamps. The drink is so "non-raggar" as it can be :) , but it works so well with the cerise cruisin' car with the nice wings and also the place where the photo is taken. There are some other nice decorations on this page and I especially like the ring that comes with the CD-stacks and the puzzle pieces. Finally, I will not reveal how I see the snail here since it's not something you say in a public place. :)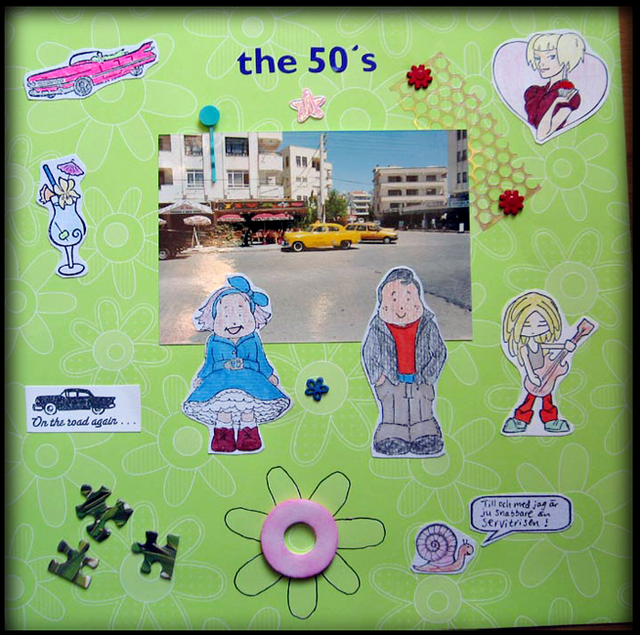 Martha
was inspired by the color scheme, the shapes and wanted to emphasize the upper part of the page. I am always so amazed by her ability to combine so many colors in such a nice way and this page is no exception. There are really nice well worked decorations on this page. Just look at those yummy grungeboards, the slide mount with a butterfly (those you get in your belly if you are in love), the king of hearts (rubon on paper on grungeboard), the colorful dream rainbow, the rolling eyes on the owl and those really nice... what are they called?... rainbow alike things down right.
The second picture that inspired is this one.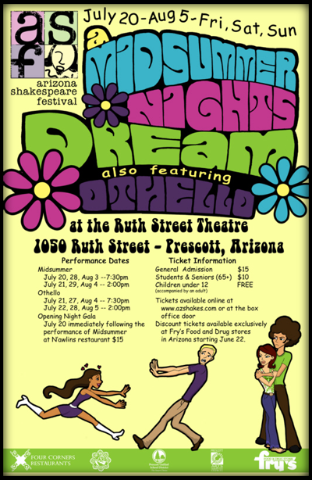 Anki was inspired by the colors and the psychedelic (yes, I call it that too...) touch of this picture. Anki also amazed by really thinking outside the box or besides the path. She took a plastic bag and cut out the nice pattern. She also used the cardboard from a six-pack of beers ;) which she grinded through the Cuttlebug with an embossing folder. And everything on this page is adhered with staples. Crazy? Well... crazy is a good thing in my ears... and for my eyes.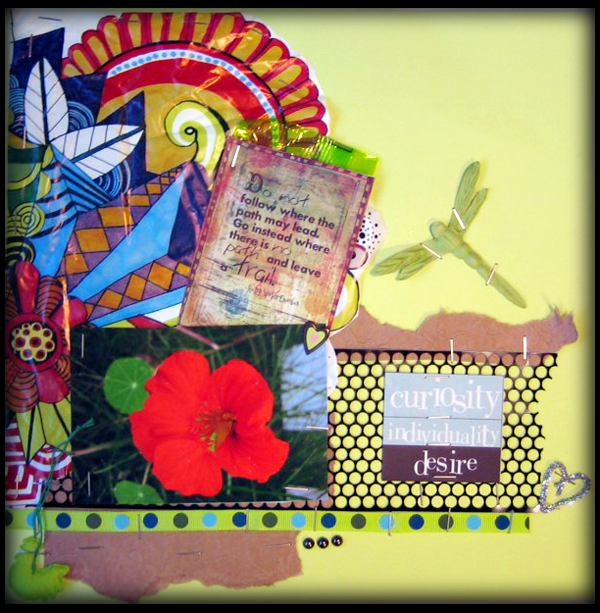 I have to sleep on this one before I can decide winner. All three are very nice. You cannot do anything else but to just like... and watch 'em. And watch again... and again. Thanks a bunch to you three that gave me (and everyone else) an opportunity to contemplate and to be inspired by such nice and mind bending pages.