Next page I made was for a scrappy bingo with a twist. I chose to complete one of the diagonals. That gave me
one photo, doodle, hidden journal and arrows to play with. These four "things" was a must and other "things" was allowed to add. I started to draw and draw and ended up with this.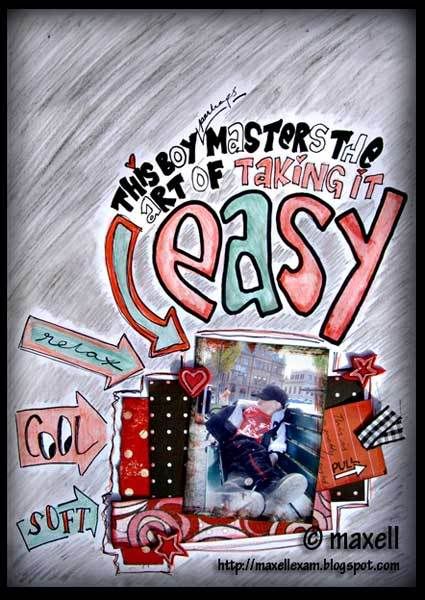 This is probably the only really easy, relaxing, cool and soft picture I got of him. Otherwise he is always constantly running around and around and... I'm not really sure, but

this boy perhaps masters the art of taking it easy

...