*Phew* A really long title... :)
This is my first go for the HMITM challenges. For
challenge #83
, the whole alphabet was to be used.
I built in two words in the title "
Hi

there little one. Have

no

fear. Books make us eternal kids.
"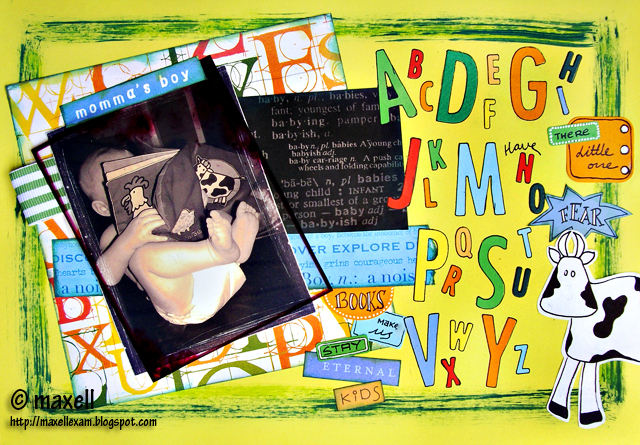 The cow is a hand drawn copy of the cow figuring on the cover of the book that he is reading. The overlay is made by me. And I have finally found back to writing my own small labels again.