Some days ago, I posted
my first technique - Save a ruined print out
. I made this page for
Magdas
challenge to use Promarkers in a creative way. Three contributions were chosen to be published on Magdas blogg and my page is one of them. Look
here
. :) And I now give you the full page here too.

It was a bit tricky to find a title or even a theme for this page. I know that it should be something with go, road, walk, boots, "leaf a mark" or alike. I finally, chose to use a quotation as combined title and journaling. The title is the larger letters, that is "

goinG aNy rOAd

". The things with this page is that I saved a ruined print out by coloring the photo with promarkers and the effect i quite amazing.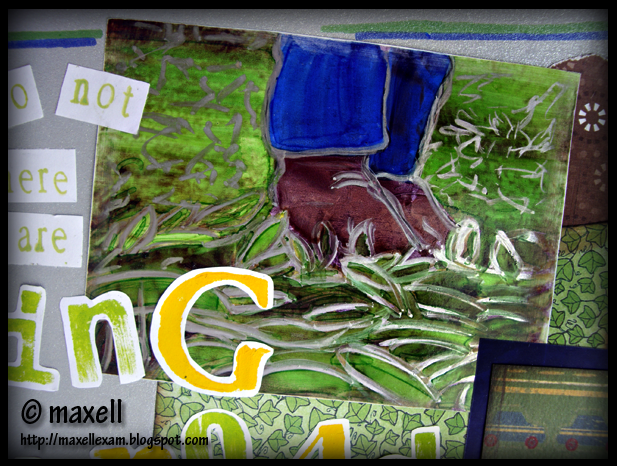 And as I wrote before, it works with any photo. Why not try it out?