The first technique must be regarded as true freestyle. Two questions: Are you printing out your own photos? Have you managed to print out when the toner is out of color? I can answer yes to both questions. Fortunately, there are opportunities in everything.
I colored a photo about a month ago with PRO Markers. Looking at the other ruined print out of his feets in the leaves made me do it again. It is pretty messy, but shouldn't it be that when you a working with colors? :) Let one color dry before you go for the next color and let everything dry before you start working with it on your project. Also remember that it's possible to blend any colors and you can color more than once - either to get even more effects or correct mistakes.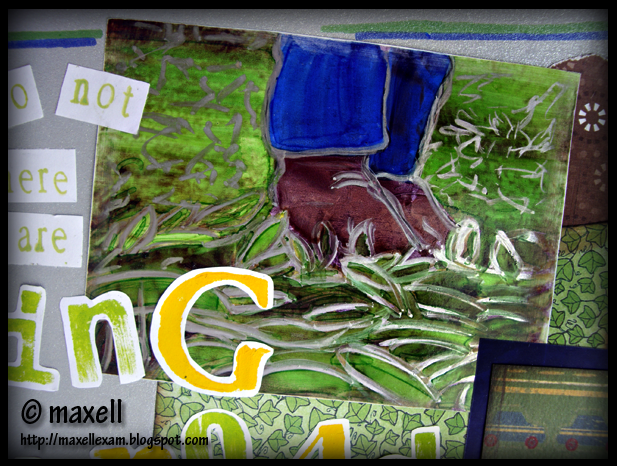 The result this time is not that advanced, but the effects you get when the colors blend and float around the photo are pretty amazing. I like it and I will definitely try this more times to refine the technique...
And yes, you don't have to have a ruined print out to try this. It works well with about any photo - as long as it is close to black and white... :)
Now. Let's play and create. And remember to leave a comment so we all can see what

you

do with this inspiration. :)