I also took on
mahlin78's material challenge
. The following things had to be on the page I created.
2 photos
2 patterned papers
2 cardstock
2 ribbon/lace
4 flowers
4 brads
Hand written title. That is the whole title has to be handwritten.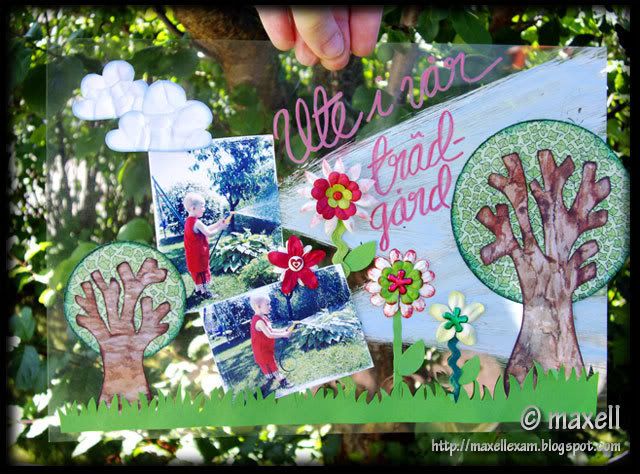 It's him again. At work... outside in our garden. I cannot explain the clouds there. There were no clouds in the sky on that day... but for some reason, I just put them there anyway. Perhaps to fit in that second cardstock since I used a clear background. :)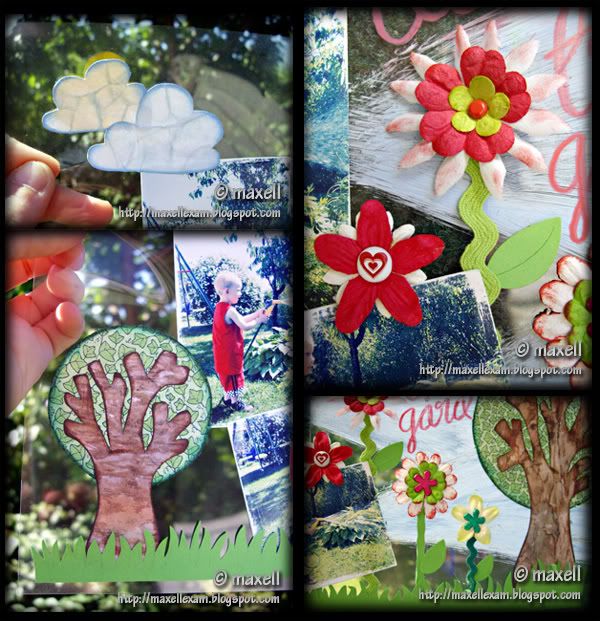 2 photos are there. 2 patterned papers makes up two trees. Two trees that actually are in the garden for real. :) 2 cardstock where the greeen one is my handcut grass, flowerstems and leaves and the white one are the clouds. 2 ribbons in the form of ric rac are used as flower stems. 4 flowers are... well... there are only four flowers on this page. :) 4 different brads makes out the flower centres. The title is - yes - handwritten. I then hope that it's ok that I added a clear background where I painted in the water he is spreading all around.