Last week, by accident, I found a small plastic bag containing three of those small books which I remember from my own childhood.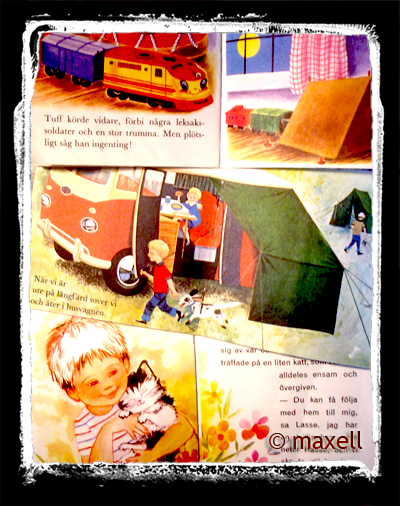 I saw that these where older than that, but I couldn't look through them in advance. In some way I realised anyway that I would like... or even love... them. So I took them home. Then I forgot to open the bag...
Until today. And see for yourself what amaising books that little bag contained. "Shit påmfritt" is the correct words.
You can guess what I am going to read for him later tonight...