A page that combines rocking papers, decorations and clear stamps.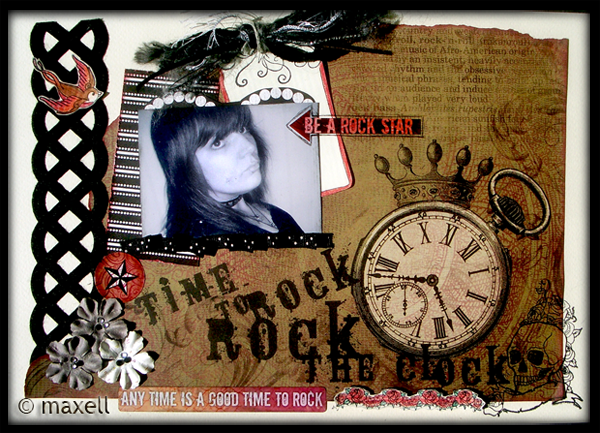 The upper part of the homemade tag is stamped with one of the stamps in the set from Ink by Steph. The frame is handdrawn and colored in red. Small rhinestones are used as flower centers.
Color choices are made on the basis that I picked up the red from the patterned paper signed Marah Johnson and Creative Imaginations. I added red decorations. This is then balanced with black and white. All material used on this page is available in the shop.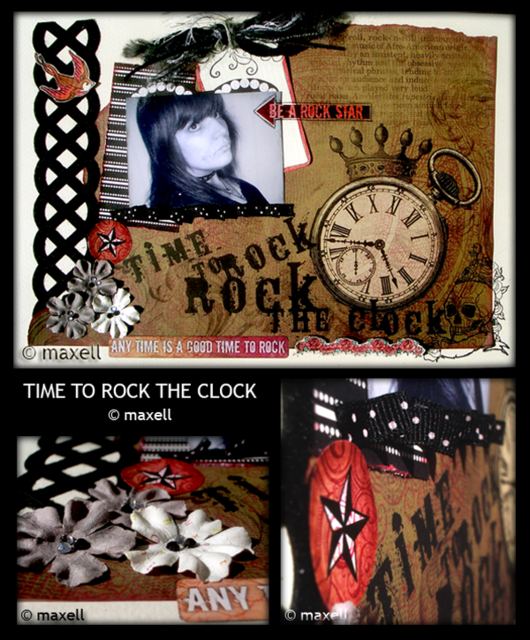 Material
Paper
: Time to rock the clock - Marah Johnson by Creative Imaginations, Pearl Necklace - Formal Affair by Scrapworks, Ticking Stripe - Formal Affair vy Scrapworks
Clear stamps
: 'In my dreams' - Ink by Steph
Decorations

: Felt ribbon - Queen & Co, Flowers - Prima, Brenda Walton Adhesive Rhinestones - K&Co, Stickers - Marah Johnson Creative Imaginations, Yarn - Garnglad May 2008, Ribbon - Offray Microspool