Have you seen how great the summer in Sweden will be when it comes to music? To honor all the nice tunes that will rock the shit this summer, we decided that

you should be inspired by a very important Swedish album

.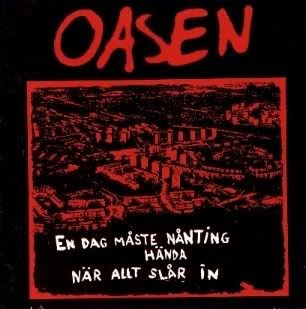 The Oasis
One day something must happen,
when everything comes true
To this comes that you should

use at least three paper piecings on your work

. The paper piecings should preferably be of your own design. For a short introduction to how to create your own paper piecings, click here.
Now it's up to you to let loose and create a LO, a card or something altered. When you are done, leave a comment with a working direct link to your result. This should be done

before the 30th of June 2008, 23.59

(Swedish time zone). My "partner in crime" will choose the most creative interpretation and the artist in question will recieve a scrappy prize.
Questions?
Drop me a line
.