Isn't it warm or even hot outside at this time of the year? Sometimes it's almost too hot. Far away are sunny winterdays when the snow is crunching under your shoes and the frost is sparkling wherever you turn your head. Yet… it is perhaps what I am missing at the moment. Those cold amazing days of the year. And since I received a flower diecut with Jommas small May kit means that this page was made by itself.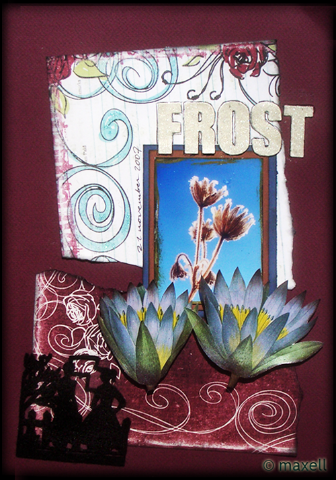 There are clear similarities between the flowers on the diecut and those frosty flowers on the picture. I covered the flower diecut with speciality glaze pearl and glitter, poured white glitter over the letters and added glitter glue on the blue parts of the patterned paper in order to bring about a really frosty feeling. The felt ribbon is suitable since it gives a warm feeling at the same time as the photo is from out garden. I also note that I made double photo mats. I who usually uses no photo mat at all…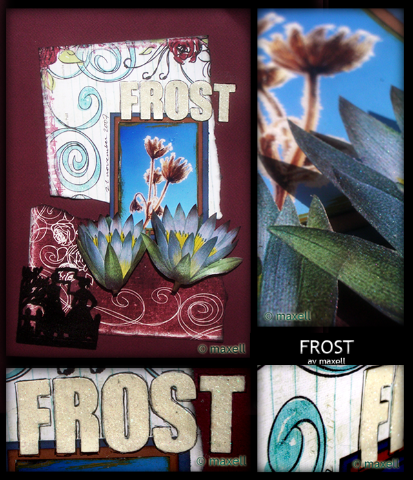 Material
Paper: Angel Kisses + Angel Breath (Prima - Angelique Collection)
Decorations: Flower diecut (Ephemera), Felt ribbon (Prima), White glitter, Light blue glitter glue
QK: Diesel Classic
Color: Specialty Glaze Pearl + Specialty Glaze Glitter + Wheat (Making Memories), Pitch Black (Adirondack)
Pen: Black
Click here for Swedish version.