This is my interpretation which answers the question why I scrap. What is it that makes me continue to scrap?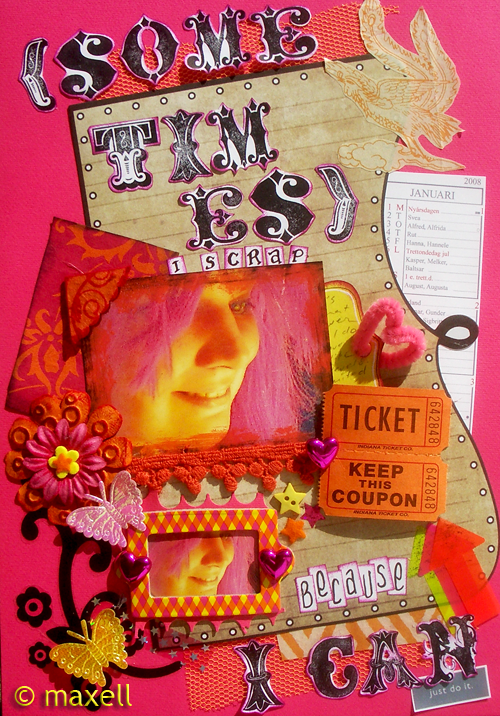 The title may seem rather cocky. :) But... it should only be interpreted in the context of time. It's the time... or rather the lack of time... that makes me scrap less...
So when I scrap, I take me the time to do so.
I decided to try to use as much as possible from these "We dare you"- kits. For this page I used 1 vinyl dekoration, 1 selfadhesive chipboardframe, 1 star sticker, 1 flower and 1 "journaling" paper from the junekit. The rest just happened to land there in some more or less mysterious way... :)