Carola
has a challenge in the summer blog party part one where we are supposed to be inspired by a sketch she has made.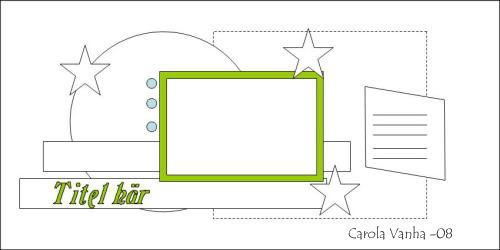 I decided to make something out of the different parts of the sketch. I turned the sketch 90 degrees clockwise, almost mirrored it, saved the stars and decided to make a space theme. :)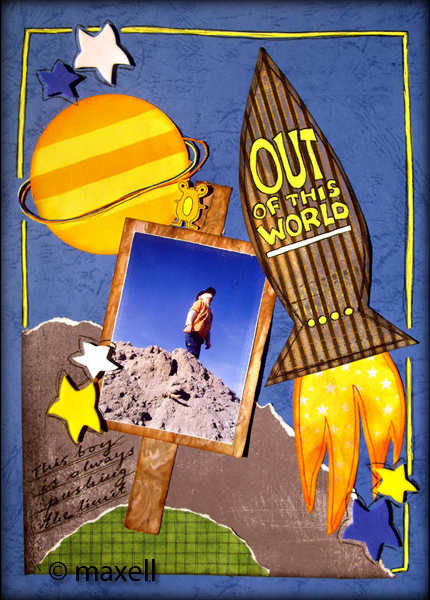 Paper piecing is fun stuff! You should definitely try it out if you haven't already done that...