I tend to forget or perhaps suppress that you can achieve extra effects by cutting out the subject from photos. But... on this page I remembered to do just that.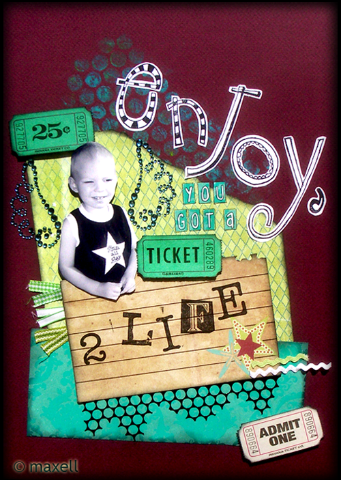 One Prima paper is combined with a color matching Hambly paper. Ticket (with the text "ticket" (Ephemera), bling wings (Prima) and journaling card (Prima Dude collection) are decorations from Jommas small May kit. Other decorations are things that I have combined by heart to create a rather wild and rowdy but nevertheless also a calm and nice page from the theme that he has all possibilities to enjoy life. That is to say that he as a ticket 2 life…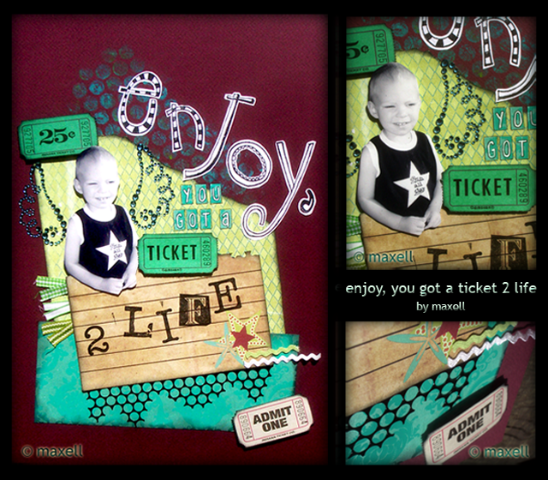 Material
Paper: Harp (Prima - Angelique Collection), Brocade (Hambly - Screen Prints - Hand silk-screened)
Decorations: Self-adhesive bling wings (Prima), Dude journaling card (Prima), Black punchinella, Ribbons, Ric-rac, Tickets (Ephemera).
Stamps: Freestyle alphabet (Autumn Leaves)
Pen: Gelly roll white (Sakura), Black
Fluid Chalk: Charcoal
Ink: Black (Memories)
Click here for Swedish version.