Här har jag valt att utgå från klassiskt påskgult (om än i ljusare ton) som jag kompletterade med en passande komplementfärg - lila.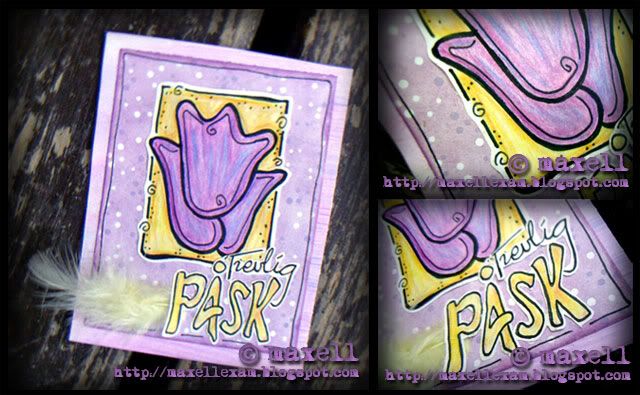 Credits to Creating Keepsakes for the flower pattern.

När jag ser det här kortet tänker jag direkt på våren och påsken. Gult och ljuslila i kombination gör att jag ler...

Självklart passar det här kortet med vilken text som helst. Kanske skriva "Tack" eller "Grattis"?

För fler påskalster som går i pastell - klicka här.