Friday - yesterday - means a new challenge over at
Punky Scraps
. This one - "
Challenge 31 - Spoooooky Sketch......
" - is, as the name says a spooky sketch.
Note however that you don't have to do a Halloween theme. Gotta like it!
Well anyway, my take on this challenge is well... me! Look for yourself...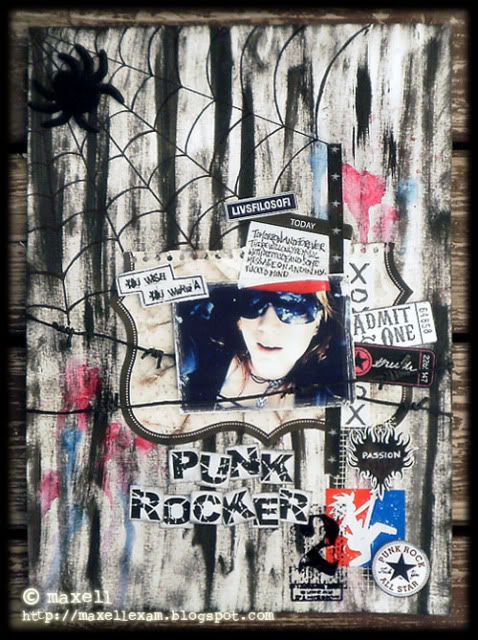 Perhaps some of you remember
a card
I made a long time ago, back in 2007. It was among my first cards and yes I won a price for it. Here it is again.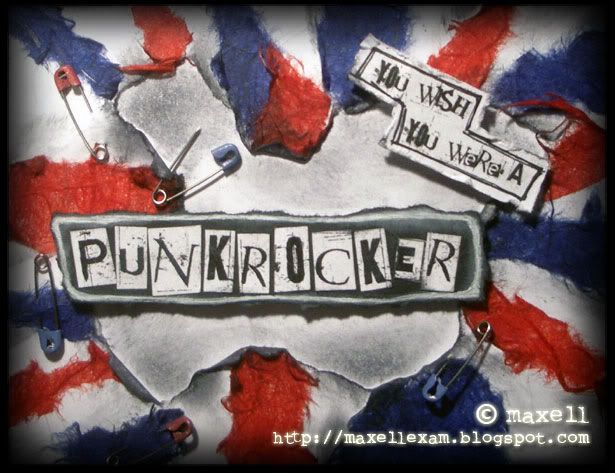 This card stands as a reminder of what I really like about the creative process. How? I let that to the reader to figure out...
Anyway. My sketch interpretation for Punky Scraps (doesn't that fit well so say...) is on the same theme.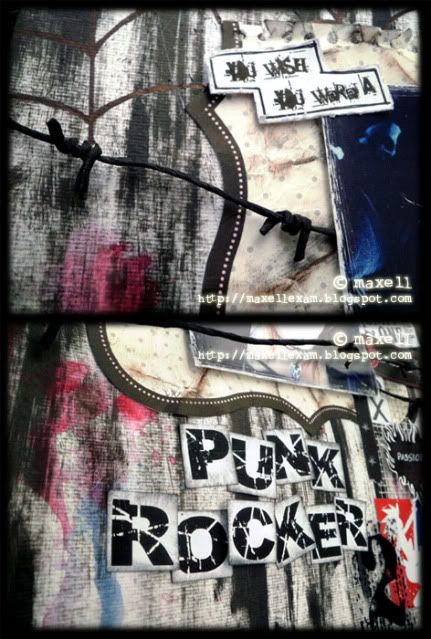 If you look and see you notice exactly the same element as on the card. Yes, I made two of those back in 2007.
The barb wire is something I have been waiting to make since the same time. I didn't find my black metal wire so I hade to invent another solution. It worked.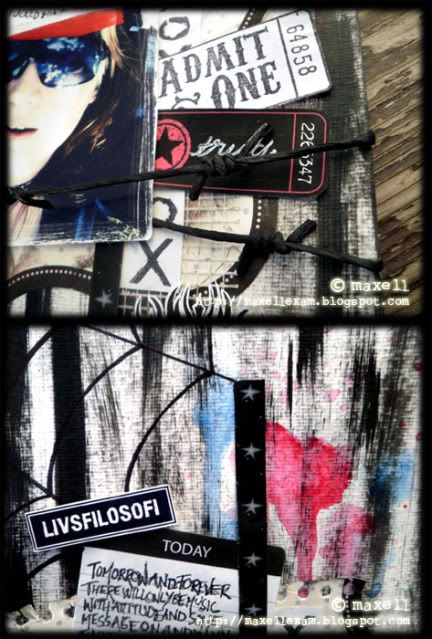 Otherwise, I had some leftovers and add-ons from
my tartan layout
and it just went this way with this layout. ;)
Strange thing that I pretty much followed the sketch without reinventing every detail. Even that black spider is there... you know the story?
Eager to see
your interpretation
of this lovely inspiring sketch. Head over to
Punky Scraps
and participate for a chance to win a nice price.
Icke-scrapmaterial
: Paper of unknown source, handmade decorations, handmade stamps, handstamped overlay, tickets of my design, felt spider and so on