During october Punky Scraps have this awesome challenge. It's about one thing I really like.
Punky Scraps Challenge 30 - Spooooooky..........
is all about Collage! Such a wonderful thing to just do and do again as many times as you like. Yes, it's about layers. You can do it whimsical and really punk inspired or more sophisticated and perhaps a bit mystical. The important thing is to do. Head over to
Punky Scraps blog
and join the fun.
There you can see what great amazing things my fellow punksters have created. Really inspiring. My own contribution is also there... and here.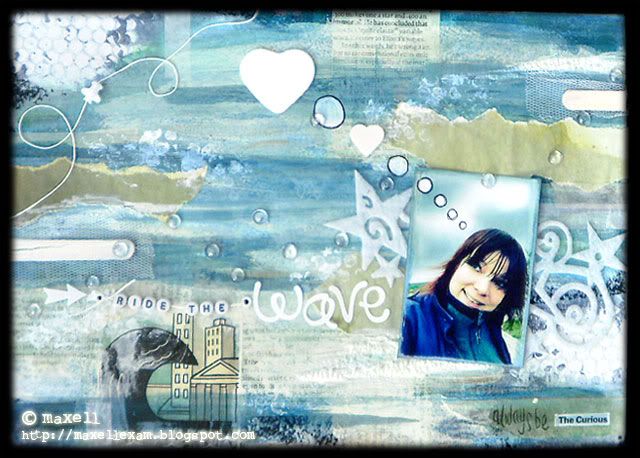 This started with a black paper. You can see it if you look. :)
My color scheme is a bit not me, but also me. It's smooth and somewhat grunge - just the way I sometimes like it.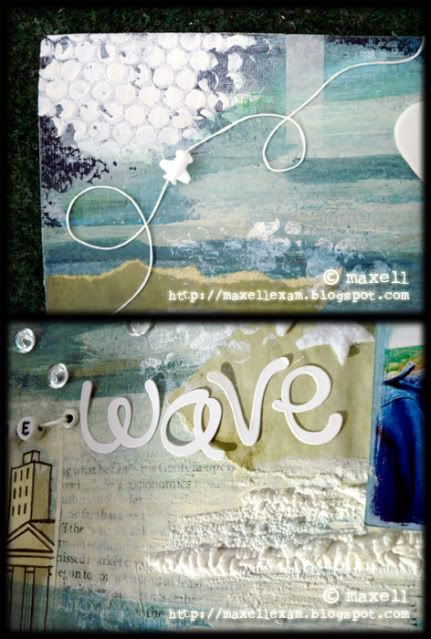 To that was media, color, paper and more color added in layers. How many layers? I don't remember. What colors? I don't remember (even if i can recognize some of them... :) ) It's usually like this. I just do it.
And then those details, always those details. Love 'em!
Yes, I am curious. In life in general and also on what you come up with for this great challenge.
Non-scrap items
: Magazine pages, colored paper of some kind, popsicle stick, plastic beads (alphabet and aeroplane), tulle, foam rubber hearts, rain dots, tapes, paints and likely more things.