Jommas September kit contained a lot of fresh scrapgoodies from SassaFras and some really nice findings. I really liked the SassaFras paper with clouds filled with mushrooms and bugs. I just had to go over it with a scissor as soon as it landed in my mailbox.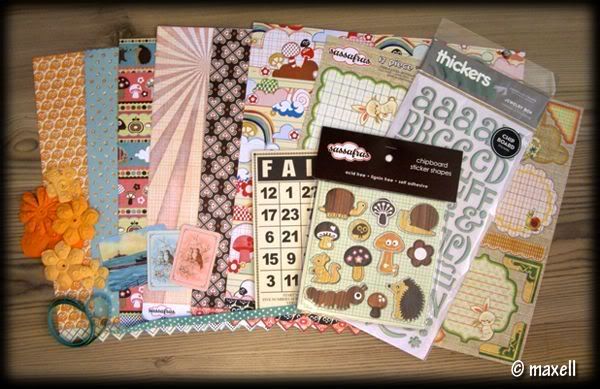 I have an unwritten rule which tells me to always start with the photo. There is however no rule without any exception. The photo was the last thing I picked out for this layout. It was just better to start building a landscape with the clouds, the mushrooms, the bugs and that great punched paper.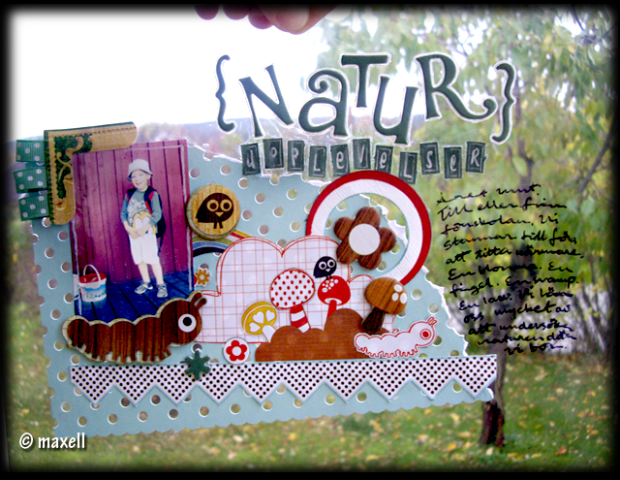 I have started to build up every layout on a transparency. The transparency stayed for this layout. I wanted to be able to see through the holes in the punched paper.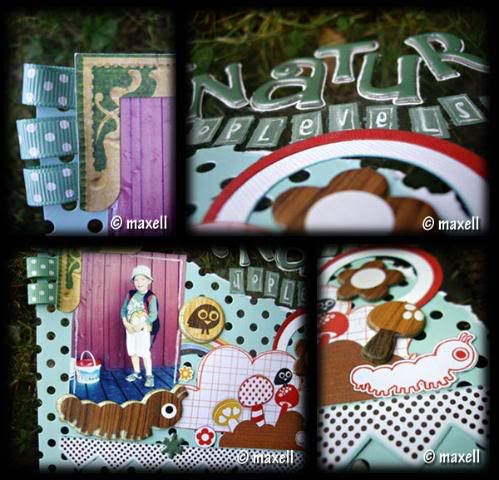 My photo is from this spring. It works there, but the papers are perhaps more suitable for autumn photos and stories.
..